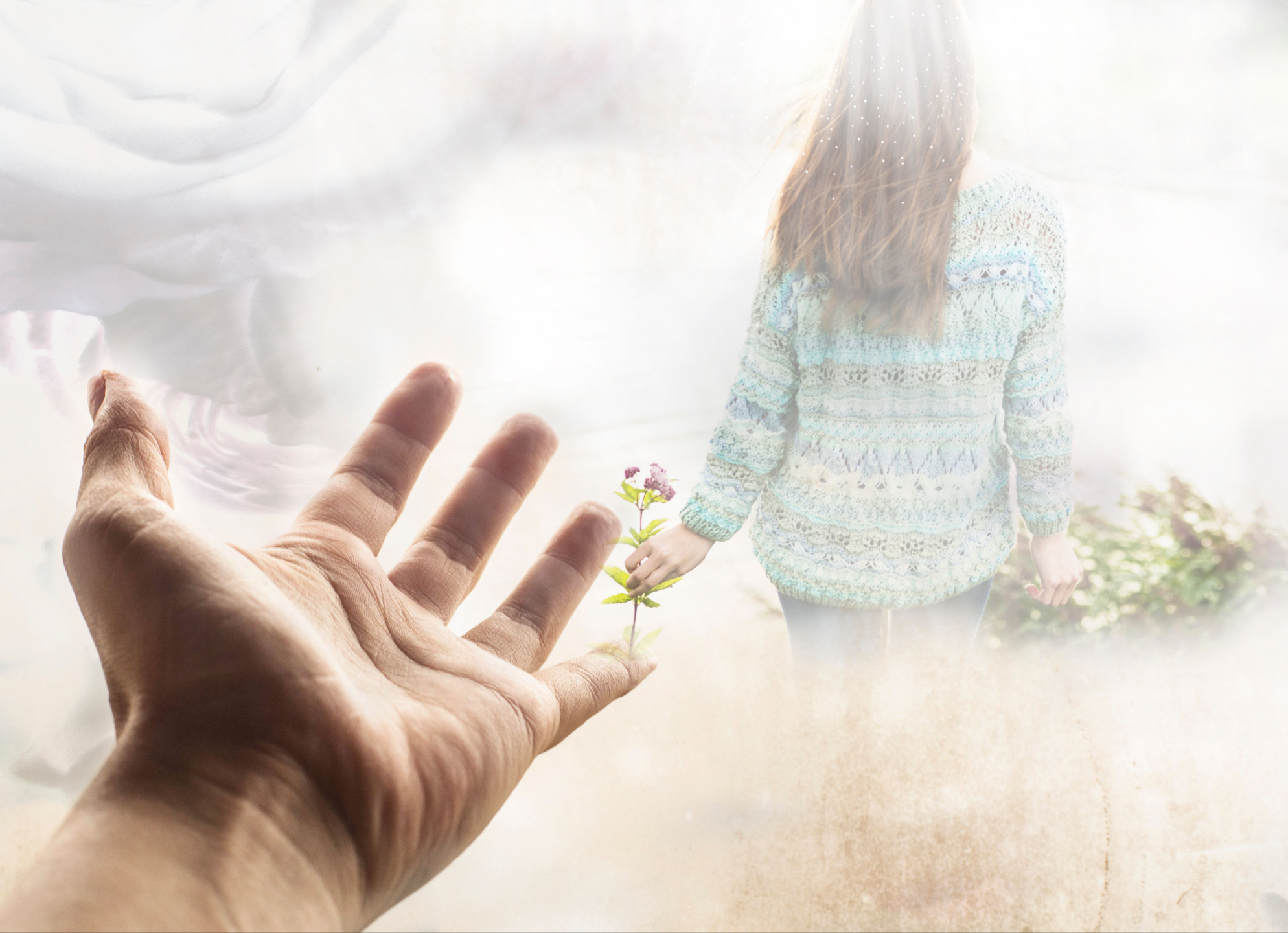 When You Complete This Course You Will:

Connect with your loved ones and spirit guides with more clarity
Feel more of your energetic channel and connection to your soul group
Learn the techniques that the professionals use and use them yourself with ease
Experience the deep loving knowing that you are not alone and you are indeed loved and guided
Ronda
⭐️⭐️⭐️⭐️⭐️
"After last night's class I am so much clearer on things that have been going on in my life the things that I was picking up. For the longest time I didn't think that I had any medium abilities and all along I had crazy and after last night's meditation. It seems like I am so intuned and open it's amazing. And to know that I didn't have to be special to have these abilities that everyone has them. You just have to be open to. It has put a big smile on my face. I can't tell you how more confident I am in myself. Not if not afraid anymore I am sure that I will have human moments but I think I know how to handle them a little bit better and knowing that I have this community to. Help me makes me feel so much better... amazing class Beau thank you thank you!"
With the right tools and a clear path to understanding of how mediumship actually works, you can open your intuitive abilities very easily!

Mediumship is not reserved for the special few. It is a very, very natural connection that each and every one of us has. It is current, limiting cultural beliefs that invite us to think we are not capable of communicating with our loved ones on the otherside or our guides.
You do not need to be chosen or special to connect on a mediumship level. What you need is the knowledge and tools to access it through your built in natural channel. Can everyone do mediumship? Yes. And I'm here to show you how.
In this course we will step out of those limiting beliefs, regain access to your amazing mediumship channel, and bring to the surface your natural ability to be connected to all.
Topics Covered in This Course:
How to release any fear you may have of seeing and/or hearing spirits
Understanding "where" loved ones or spirit guides are in the energy fields
What is happening to your three bodies when you are having a mediumship experience
The most important tools you will need to set up your mediumship connection easily
A meditation to allow yourself to re-fall into your universal connection with all!
This course is for ALL levels of intuitives, beginner to professional
The material covered in this course speaks to you, the individual. It is not based on any one religion or path. The teachings are focused on compassion and connection, not performance and skill. Everyone can benefit from this course because it comes from a space of love and connectedness.
I'm Ready to Jump in!
Annice
⭐️⭐️⭐️⭐️⭐️
"I've enjoyed every course I've taken through The Sage Method and yesterday's Advanced Mediumship Course was incredible. Thank you so very much Beau, for taking the extra time to answer all our questions and (as always) help us on our way. Your teaching skills and personality make us feel as though we're chatting with an old friend. I've been a member for over a year now and can honestly say that everything you've 'given' me has helped me immensely on this journey."

FAQs
How long will I have access to the course? How does forever sound? Once you purchase the course you will have access to the course as long as The SAGE Method is in operation.
When does the course start and finish? The course starts now and never ends! It is a completely self-paced online course - you decide when you start and when you finish.